Anderson Silva vs Vitor Belfort 2: 4 Reasons This Fight Makes No Sense
Photo Credit: Zuffa LLC via Getty Images
Anderson Silva vs. Vitor Belfort was one of the most anticipated middleweight title fights in recent memory. It brought us one of the most memorable knockouts ever when it happened.
Belfort is still one of the top contenders at 185 pounds, and that was highlighted once again in his knockout performance over Michael Bisping.
Later this Spring, Belfort will have a chance to knock off former Strikeforce Middleweight Champion Luke Rockhold and lay claim to being the number one contender once again, but he should not get another crack at Silva.
Here are four big reasons this fight absolutely makes no sense.
Begin Slideshow

»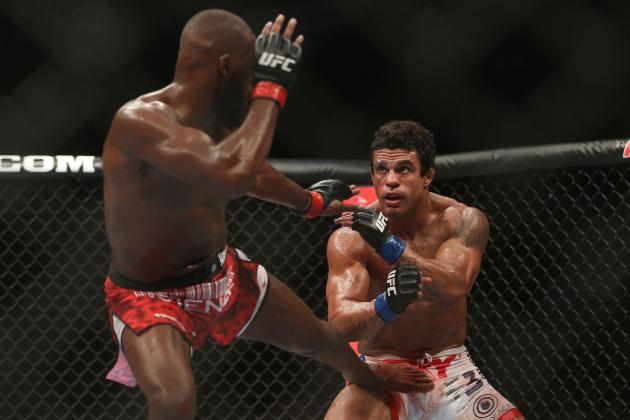 Tom Szczerbowski-USA TODAY Sports

After Belfort defeated Bisping in January he did not call out Silva, but he did call out Jones.
With a win Bisping would have been given a title shot, and Belfort could have used that to propel himself to the front of the line once again but he chose not to. He instead chose to focus on the light heavyweight champion.
It makes no sense to award Belfort a title shot at a weight class in which he seems not to be focused on. If he truly wants another crack at Jones then he should move back to 205 permanently and collect a couple wins there.
If Belfort is not going to make an attempt to call out and sell a future fight with Silva then there is no reason to make it. It is obviously not what he wants right now.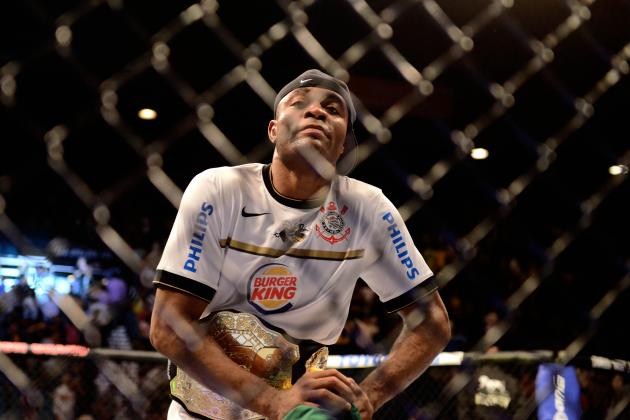 Mark J. Rebilas-USA TODAY Sports

We have already been given the opportunity to see Silva against Belfort. Now with the middleweight division as stacked as its ever been, and superfights looming, there is no reason to see this fight for a second time.
The top contender at 185 pounds right now is Chris Weidman, and there is a little bit of buzz surrounding that fight. However, it is not the only interesting match-up for Silva.
Another middleweight people would pay to see against Silva is Cung Le. They would not pay for a competitive fight, but rather a fight that would offer some of the most entertaining and creative striking for the few short minutes the fight would probably last.
And of course there are two superfights that are often talked about against GSP and Jones.
Silva has numerous new options on the table for fresh, new fights. Why go backwards and have him take on Belfort?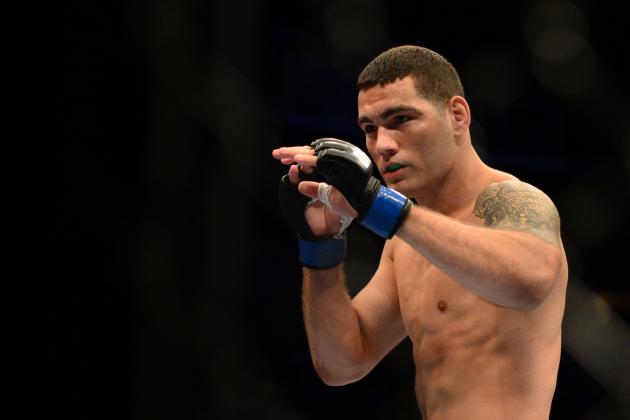 Kyle Terada-USA TODAY Sports

Forget about everything else, and lets just admit that Belfort is not the top challenger to begin with. That distinction likely goes to Chris Weidman.
Weidman has been calling out Silva at nearly every opportunity, and while the fan buzz has yet to take off his performances inside the cage have shown he is ready.
With the UFC releasing their own rankings it is a perfect time to use that to launch their first contender into a title fight.
The UFC is a blend of sport and entertainment. It is why the number one contender may not get the title shot all the time, and that is OK. Yet, if you are looking at this based on the sporting factor alone then Belfort is not the next in line.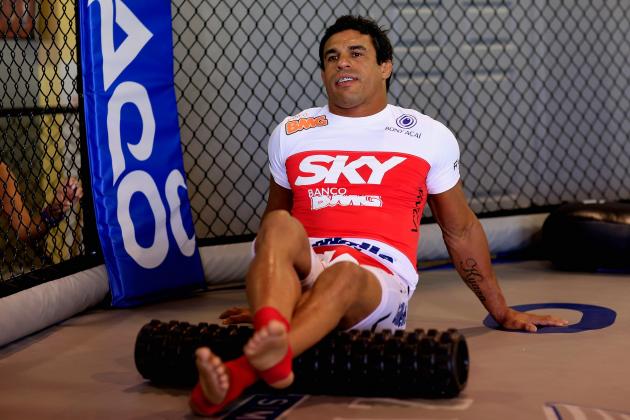 Chris Trotman/Getty Images

Fans love to watch Belfort and Silva fight, but the interest for a rematch between the two simply is not there. Thanks in large part to how the first fight ended.
If fans thought there might be a different outcome than Belfort staring at the lights one more time then there would be more of an outcry of support for him, but there is not. And anytime the UFC holds a PPV they are treated to Belfort eating Silva's foot one more time on the highlight reel to refresh their memories.
Fans see more interesting fights on the table for Silva. New challenges for the champion.
Belfort can get more fan support with another knockout performance over Rockhold. Perhaps that will be enough to change some opinions about his chances at wearing UFC gold again, but it is unlikely. After how the first fight ended it is simply hard to envision Belfort having a chance against the greatest of all time.
Down the line this fight may make sense again, but right now there is simply not enough interest to even contemplate the idea.